DIY: How to Make Natural Homemade Deodorant
Admired by the Gods, patronized by the royals, and chosen by the mass – scent, aroma, fragrance, perfume are as old as human civilization that is acquainted to the aromas of flowers, foods, oils, used in many ways and forms in apparels to roll-ons to after-shaves to body-sprays or deodorants! Despite many natural perfumeries to aromatize us like the roses, jasmines, gardenias, deermask, sandalwood and millions more, man has ran after chemically-made strong odors, ultimately too crude for our skin and body!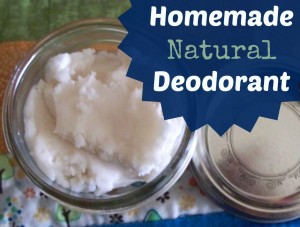 Picture 1: Natural Homemade Deodorant
Source: naturalfamilytoday.com
How about opting for a greener way that would keep us safe and help us going green?! Here do we share a few of the best ways for making our own natural and easy-to-make homemade deodorant that really works- at low cost and by nominal effort, while sitting pretty in the comfort of your home!
Let there be butterflies around you… Here you go…
1. How to Make Natural Homemade Deodorant Stick
(with coconut oil)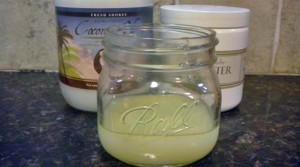 Picture 2 : Deodorant Stick with Coconut Oil
Source : cdn.wellnessmama.com
Ingredients
Coconut Oil – 3 T
Baking Soda – 3 T
Shea Butter – 2 T
Arrowroot (optional) – 2 T
Essential Oils (optional)
How to make natural homemade deodorant
Mix coconut oil and shea butter and melt them together in a double boiler (not over direct heat). Wait until it barely melts.
To this, mix the arrowroot and the soda, as you remove from heat.
Mix all the above ingredients well.
Next, add the essential oil/s and store the whole mixture in a glass container (no need to refrigerate).
You can also wait to let it cool completely and then pour the whole mixture in an old deodorant stick. However, this might start to melt during the summer.
-Tips-
This stick can easily be used as an underarm deodorant.
2. How to Make Easy Natural Homemade Deodorizer
(with arrowroot and baking soda)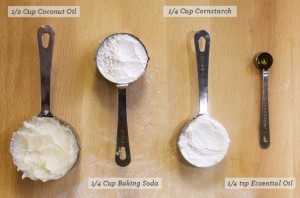 Picture 3 : Homemade Deodorizer
Source : greatist.com
Ingredients
Coconut oil – ½ cup (i.e. 6 T approx.)
Baking soda – ¼ cup (i.e. 4 T)
Arrowroot or cornstarch – ¼ cup (i.e. 4 T)
Essential oils (optional) – ¼ tsp
How to make natural homemade deodorizer
Take a medium sized bowl and pour in arrowroot and baking soda and mix together.
Start pouring in coconut oil while mashing in with the help of a fork until they all mix well.
If you wish, add the essential oils.
Now pour this in an old used deodorant container or a glass jar and now it's ready to use!
3. How to Make Easy Natural Homemade Deodorizer
(with beeswax & without baking soda)
Ingredients
Beeswax – 10 g
Coconut oil – 30g
Shea butter – 20g
Oil (like almond, avocado, jojoba, apricot etc., liquid at room temperature) – 10g
Arrowroot powder – 15g
Diatomaceous Earth – 15g
Vitamin E – 5 drops
Essential oils – 20-25 drops
Jar or tin (with a capacity of 4 oz) – 1
Kitchen scale – 1
Double-boiler – 1
How to make natural homemade deodorant
In the double boiler, heat together both the oils, beeswax and shea butter (better if this is boiled in the upper part of the boiler).
On low heat, let all the ingredients melt down, with the beeswax to melt last of all.
Remove the boiler from heat and set aside to allow it to cool down.
As it cools, add in the diatomaceous earth, arrowroot, essential oils (if you want) and the vitamin E and keep stirring briskly until the whole mixture combines well and homogenously.
The mixture is ready, now pour the whole in a container and keep in a safe place to allow it to set up. This process doesn't take a long time.
4. How to make Homemade Deodorant for sensitive skin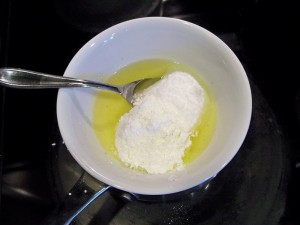 Picture 4 : Deodorant for Sensitive Skin
Source : becomingpeculiar.com
Ingredients
Pre-melted coconut oil – 30 g (or a little more than 2 tbsp)
Baking soda (sodium bicarbonate) – 30 g (or a little more than 2 tbsp)
Arrowroot powder (if you have very sensitive skin, do not use cornstarch) – 72 g (6 tbsp)
Tea tree oil – 10 drops
Essential oils (any flavor) (optional)
Sweet almond oil or Vitamin E oil for soothing skin after shave – not more than 1 tsp
How to make natural homemade deodorant
Mix well the ingredients arrowroot, baking soda and tea tree oil.
Add the coconut oil and keep stirring until smooth. Skin soothing oils should be added at this stage, if you want to add them at all.
Pour the whole mixture in an empty deodorant stick container, while making sure that the base is twisted all the way down to the bottom of the container.
-Tips-
Don't panic if initially the mixture looks soft, because this should set up by itself within a few days' time.
Add essential oil of your own taste, or make variants every time you make your stick from strawberry to musk to sandal or anything else you love.
5. How to make Homemade Deodorant Spray
Ingredients
Baking soda
Water – (to avoid chemicals, it would be best to use filtered, distilled or rainwater)
Lemon oil/Mint oil/Lavender oil, or any other fresh-smelling essential oil of your choice (optional)
Spray bottle
How to make homemade deodorant spray
Take the empty spray bottle and fill it up halfway with the water.
To this, add 1/8th tsp of baking soda and mix well.
Keep adding the baking soda, little at a time, until the water turns with a viscosity between something both smooth and slippery.
Add 1 to 2 drops of essential oil of your choice.
Gently shake the bottle to mix it all well. Spray the deo-spray on your body only after you are sure all particles inside are completely dissolved.
6. How to make Homemade Antiperspirant Deodorant
Picture 5 : Homemade Antiperspirant Deodorant
Source : gnowfglins-gnowfglins.netdna-ssl.com
Ingredients
Baking soda – 1 cup
Shea butter – 1 cup
Coconut oil – ½ cup
Almond oil – ½ cup
Pink Grapefruit Essential Oil – 15 Drops
Baking Soda – 1 cup
Arrowroot Powder/Corn Starch – ½ cup
How to make homemade deodorant spray
Mix well Arrowroot Powder/Corn Starch and Baking Soda in a bowl of glass.
Use a double boiler to melt the butter and oils together. You can also use a non-porous pan on simmering heat.
Just allow this to melt, but make sure it doesn't start to boil.
Next, pour this melted butter/oil into a dry ingredient bowl and mix it well.
Then after, add the essential oil (mentioned above, or anyone from your favorite list) and mix this too.
Store this whole mixture in a sealed glass jar.
This wonderful homemade deodorant can be applied to the underarms daily. You can also reapply this before you start with any strenuous activity.
-General Tips-
In all the above ingredients/recipes, baking soda (sodium bicarbonate) is not to be confused with baking powder.
Apply deodorant and spray lightly rather than using a thick coating for it to work. This also prevents any possible stains on your clothes.
Allow your body to take a few days for adjusting to the new ingredients before you take a decision about whether or not you like the deodorant.
You would enjoy your new natural, homemade deodorant more if you feel positive thinking that, what you are doing is something positive for your health and body!
Homemade Tooth Powder
Prepare your own tooth powder at home for healthy gums and teeth. The recipes given ...